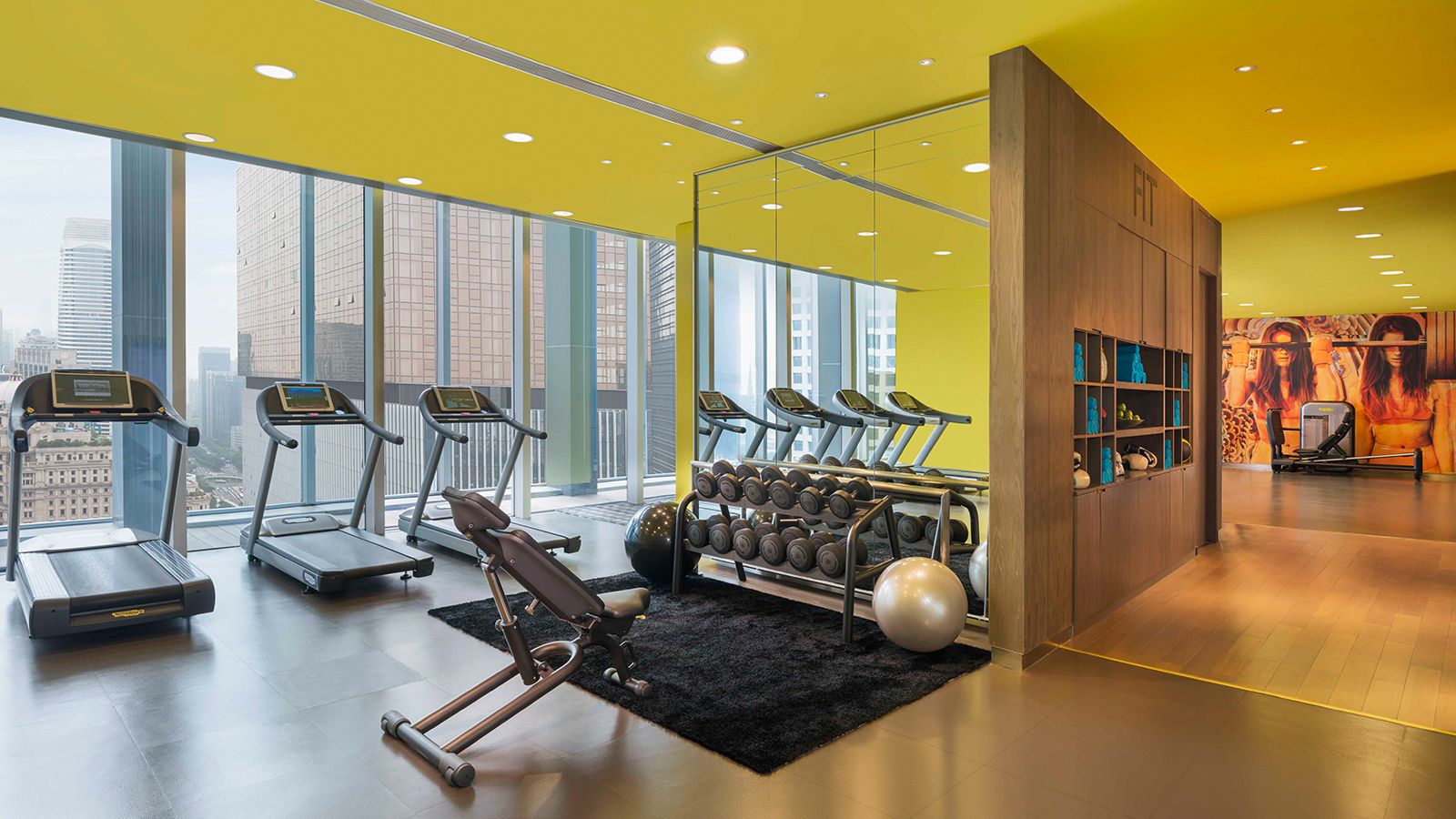 Energize 24/7 in our 300-square-meter, state-of-the-art FIT gym, with ample natural light and vibrant views of Guangzhou. Jump on Technogym treadmills, elliptical machines or stationary bikes and recharge while catching your favorite show on the two 46-inch or two 55-inch Sony LED TVs. Free weights add to the motivational mix.

Take on a new challenge in an individual training room with a fitness coach, available upon request through Whatever/Whenever®. Plus we offer a separate yoga room and an array of innovative fitness courses, including: Body Toning, Wellness Ball, Combat, Body Strength, Fat Burning, Muscle Building, Dance to Slim, Specific Body Contouring and Weight Management.

In-house guests enjoy exclusive access to FIT gym; out-of-house guests are subject to a daily fee of 380 CNY.

Fitness Equipment: TechnoGym
Treadmill, Elliptical, Bicycle, Fitness Room, Free Weights, Personal Training
Hours: 24 Hours
Phone: 86 20 6628 6628 ext. 7175

Please note that guests aged 16 and under must be accompanied by an adult.