I BY INAGIKU
Japanese restaurant, with more than a century of history in crafting exquisite Japanese cuisine, sits on the 5th storey of the hotel. The restaurant provides an intimate atmosphere for both leisure and business travelers. The restaurant has distinct areas that include a sushi station, a teppanyaki station, a Sake and Soju bar for pre-dinner drinks, and 5 VIP rooms which are each named after different varieties of Japanese trees: Pine tree – Song, Bamboo – Zhu, Japanese Plum Tree – Mei, Pine – Feng, Japanese Cherry Blossom – Ying.

Cuisine: Japanese
Dress Code: Casual Sophistication
Atmosphere: Elegant and sophisticated
Setting: Fine dining with pre-dining bar, sushi, and teppanyaki areas
Smoking: No
Hours:
Lunch: 11:30AM - 2:30PM
Dinner: 5:30PM - 11:00PM
Phone: 86 20 6680 7830
ALL YOU CAN EAT
Go here if ... , you are fussy about the quality of your meats or prefer to dine in style, you can get unlimited sushi, sashimi, tempura, teppanyaki such as black cod fish and steak and dessert all prepared by chef.
RMB398++ per person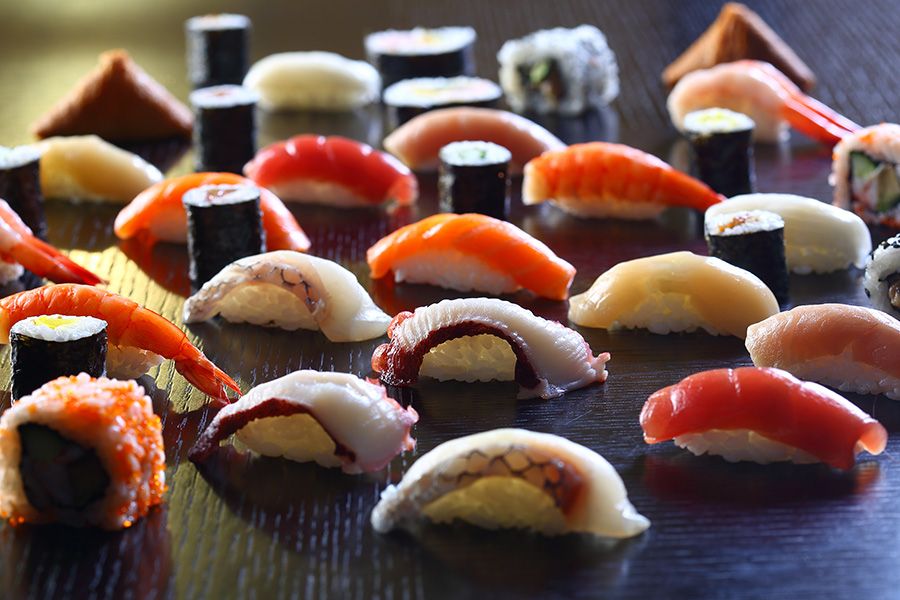 For more information or reservation, please dial: 86 20 6680 7830 or email to bfreservation.wgz@whotels.com
* Price above is subject to 10% service charge plus 6% Value Added Tax.
* Terms and conditions apply.