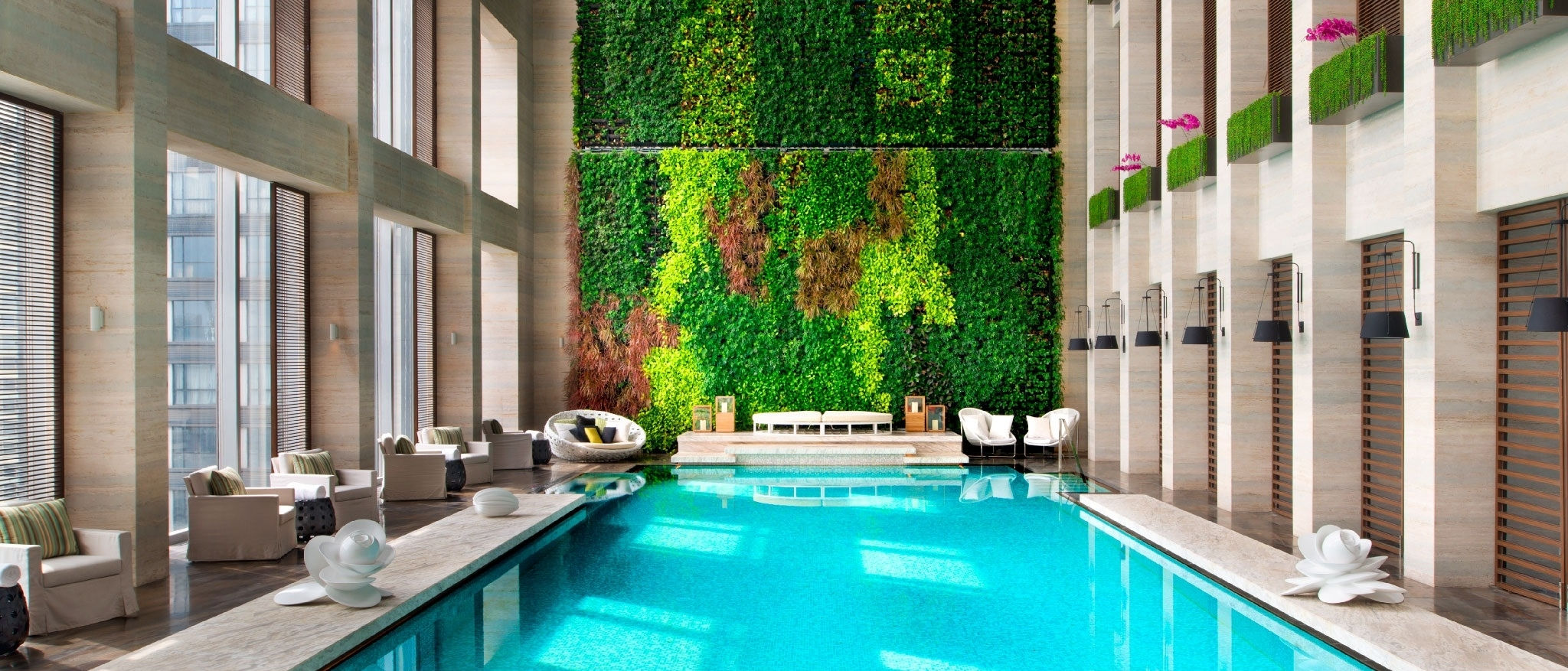 WET®
Soak up the city's energy and the sun at WET®, our indoor heated pool. Located on the 29th floor, overlooking the bustling city below, this sleek haven invites you to take a swim in the indoor heated swimming pool, recline in the Jacuzzi or lounge on the plush poolside chairs and ottomans.

A wall of floor-to-ceiling windows illuminates the space with natural light and amplifies the room's creative mix of organic materials—from smooth woods to tactile marble to live flora. A "green wall" perched on louvered roof panels even opens and closes, elevating the innovative indoor/outdoor ambiance and revealing the adjacent WET Bar. Rejuvenate after a swim with a cocktail and light bite. Or retreat to one of two private sitting areas nestled under the wall. Each seats six to eight guests.

Please note that appropriate swimwear and swimming caps are required in the pool and Jacuzzi areas. Lockers are available in the nearby spa area.
In-house guests enjoy exclusive access to WET®; out-of-house guests are subject to a daily fee of 380 CNY.
Heated Swimming Pool
Maximum Depth: 1.4 meters/4.59 feet
Minimum Depth: 1.4 meters/4.59 feet
Size: 126.0 sq. meters/1356.0 sq. feet
Hours: 6:00 AM - 10:30 PM
* Terms and conditions apply.